Clorox®

Bleach-free Disinfecting Bathroom Cleaner
Kills
Covid-19
Virus*




Easily cleans and disinfects bathroom surfaces.
Kills 99.9% of germs†
Cleans soap scum and water residue marks
Suitable for multiple bathroom surfaces
Bleach-free
Available In:
* SARS-CoV-2, COVID-19-causing virus, used following label instructions
† Salmonella enterica, Staphylococcus aureus, Rhinovirus type 37, Influenza A virus
About This Product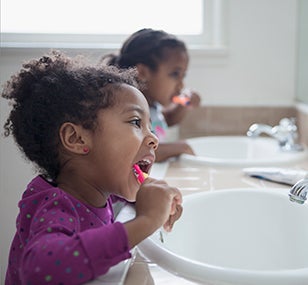 Turn

the nozzle to the ON position.

Tilt

the bottle down while you spray.

Wait

10 minutes to disinfect.

Rinse

the surface with a sponge or cloth.
Always remember to read the label before using the product
.
Have a question? Pick a topic to get answers: