Treat tough stains on your clothes with Clorox 2® Max Performance Stain Remover & Color Brightener before washing. So far, our best triple action formula for enhancing the colors of your clothes.
Removes stains, fights odors and brightens your colors
Safe for colors and all types of fabrics*
Available In:
* when used as directed
About This Product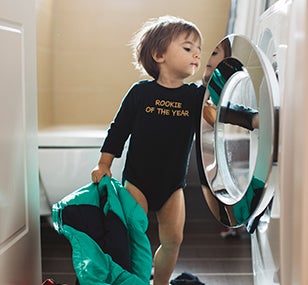 Rub

Clorox 2® directly onto the stain.

Let it

work for 5 to 10 minutes.

Do not let

the product dry on the fabric.

Wash

the clothes with Clorox 2® and your favorite detergent, as you normally do.
Always remember to read the label before using the product.
Have a question? Pick a topic to get answers: